Building on Legacy.
Shaping the Future.
Become a part of a legacy agency that shapes the future of insurance and paves the way for your career success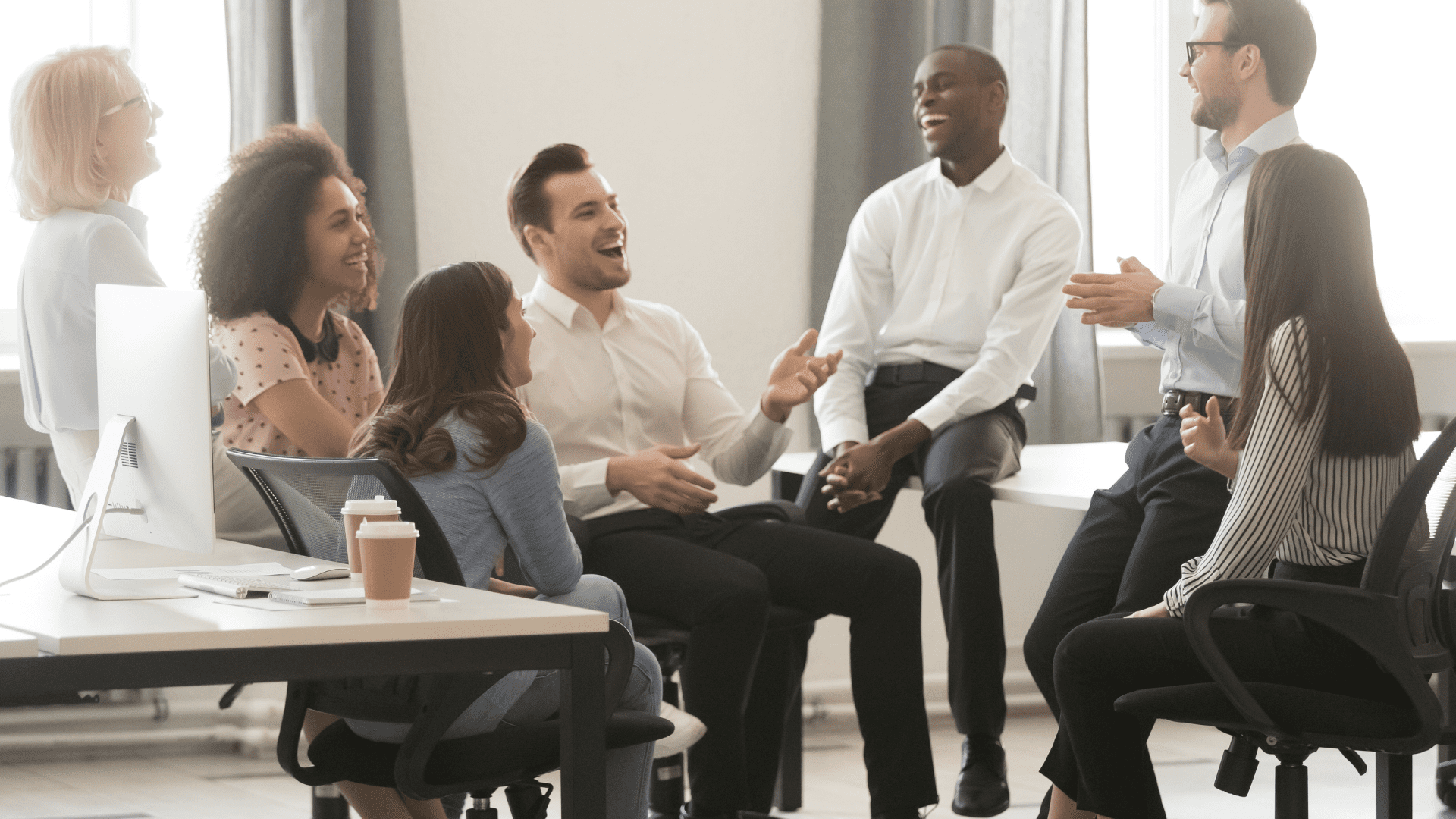 Where diverse, analytical, and creative minds unite, anchored in core values that fuel excellence.
Here, you join a passionate team dedicated to creating a lasting impact in the lives of our clients, our coworkers, and our community
Our Core Values
The pillars that guide every decision, ensuring our actions align with our ethos of building trusted relationships and providing proactive insurance solutions.
Hear what our team
has to say about us!
"Within 15+ years at Evarts Tremaine, the environment is fun, we work hard, and we care about each other. I value everyone on our team and the entire agency as a whole."

Chelsea Zweifel, CPCU, CAPI

Personal Lines Manager
"I really appreciate Evarts Tremaine hiring around our Core Values! It creates a team of strong individuals who share the same outlook on culture, goals and teamwork!"

Linda Erent, CLCS, CWCA

Commercial Lines Manager
"They provide great training and are patient and understanding as people adapt to the company and the industry. Also provide great benefits and encourage your professional growth."

Evan Sylvester

Account Coordinator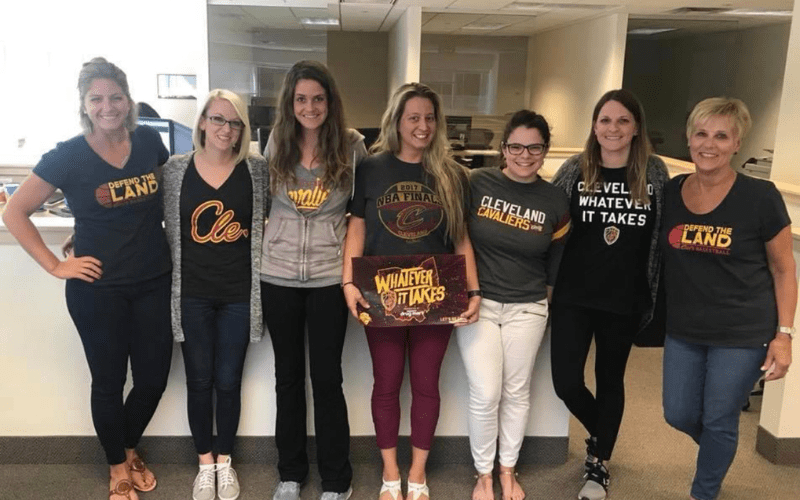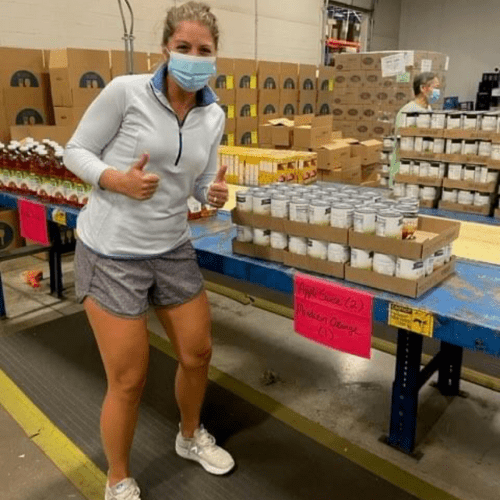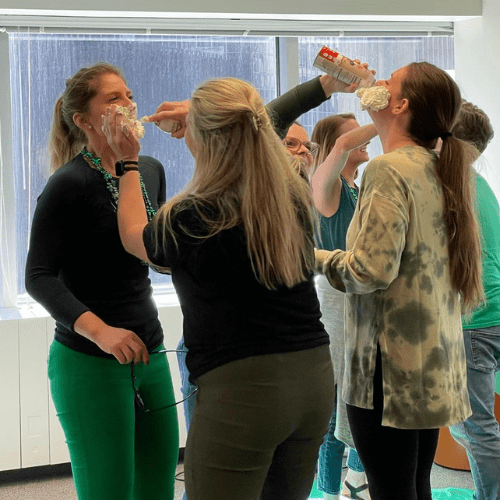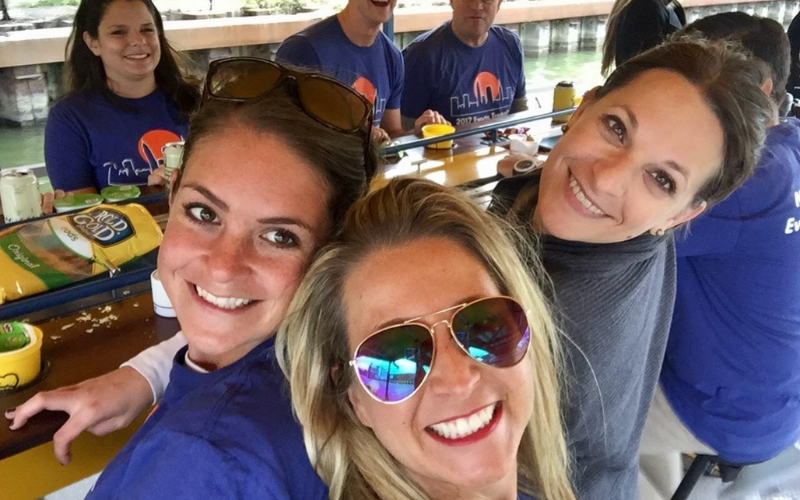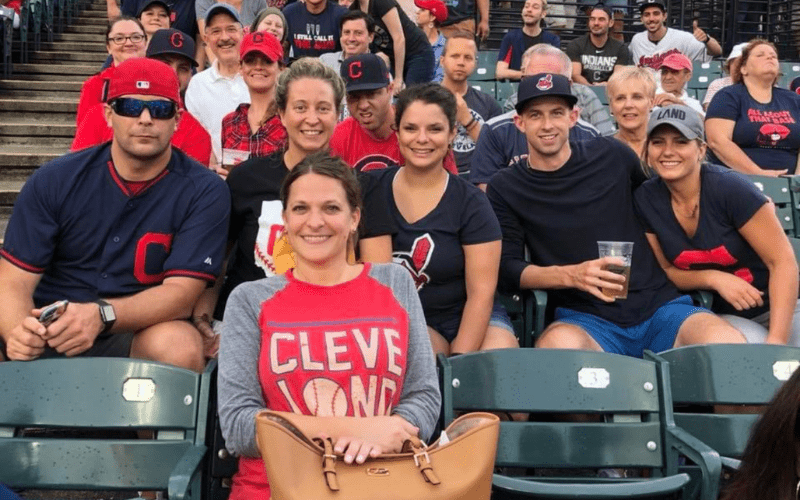 A Few Things You Can Expect Working at Evarts Tremaine
A Hybrid Remote Work Style
Our firm values diversity in work styles and has implemented a thoughtful hybrid schedule, offering a balance between remote work and in-office team days. Shaping the future of work, we encourage both individual choice and collective growth.
A Vision-Driven, Transparent Culture
Our firm values transparency as a cornerstone of our culture, fostering a shared vision shaped by every team member and keeping you engaged and informed throughout the journey.
A Career that Prioritizes Life-Work Balance
Our firm has created a culture that respects life outside of work, prioritizing balance through flexible work arrangements and mindful workload management, believing that the most successful employees lead balanced, fulfilled lives.
A Safe and Secure Commute in Downtown Cleveland
Being in the heart of downtown Cleveland, we want you to feel safe and secure while walking from your car to your desk. To help you feel safe, we provide secure, well-lit parking facilities directly connected to our building.
Embrace Life-Work Balance at Evarts Tremaine
Receive competitive compensation that recognizes and values your exceptional contributions, allowing you to thrive and be rewarded for your hard work.
Health, Dental, Life & Disability Insurance
Nurture your health and well-being with our comprehensive benefits package, providing you and your loved ones with security and peace of mind.
Secure your future with our 401(k) plan featuring a match, and building a
strong financial foundation
for your tomorrow.
Invest in your personal growth and development with our tuition reimbursement program, empowering you to expand your knowledge, enhance your skills and grow in your career.
Enjoy peace of mind and convenience
with our connected parking
facilities, ensuring a safe and
seamless commute to and from
our office.
Experience the flexibility and life-work balance you desire with our hybrid remote work model, allowing you to achieve harmony between your professional and personal life.
Healthy Lunches from HarvestOwl
Fuel your productivity and well-being with healthy and delicious lunches from HarvestOwl, providing you with nourishment and energy throughout your workday.
Onsite Fitness Center with Membership
Elevate your physical fitness journey with complimentary access to our onsite fitness center, supporting your well-being and empowering you to maintain a healthy and active lifestyle.
Community Volunteer Opportunities
Make a meaningful impact and contribute to your community through our diverse range of volunteer opportunities, allowing you to give back and support causes you care about.
Who We Hire at Evarts Tremaine
Joining our insurance firm signifies embracing a culture of collaboration. We are a family of forward-thinking insurance professionals who believe in the power of teamwork to overcome challenges and drive innovation.
We promote a collaborative environment where every voice matters, inspiring each other to reach new heights in our collective career journeys.
Our firm believes that the relationships we foster with our clients is what truly sets us apart.
Our team works relentlessly to provide solutions that not only meet but exceed our client's expectations. It is in this pursuit of excellence that we find our sense of purpose and fulfillment.
At our firm, personal and professional growth go hand in hand. We foster a culture that celebrates continuous learning and pushes every team member to constantly explore and evolve.
The desire to keep growing, to persistently seek knowledge and improvement, is more than a characteristic we admire – it's an integral part of who we are.
Visionaries Who Embrace Growth
Evarts Tremaine has a unique approach to protecting families and businesses. It's a mission-driven culture, and we seek those who rally around our mission and resonate with our values.
See Open Positions
Ready to achieve your career dreams? Check out our open positions and if it sounds like a fit, apply today!