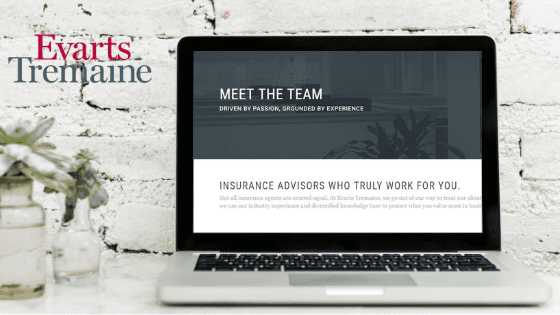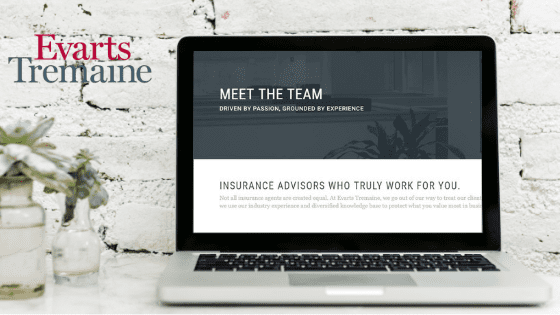 At Evarts Tremaine, we like to spotlight our team members to give an inside look at their everyday routines.
This month, we are highlighting Jordan Bolger. Jordan is an Account Coordinator in our Commercial Insurance Division.
What does a typical day look like for you?
When I'm working here in the office I'm processing changes, running driving records, issuing certificates of insurance and processing claims. Outside of the office I enjoy spending time hanging out with my two dogs: Lucy, a mountain feist and jack russel mix, and Nanook, a husky. I am also always trying out new side hustle ideas, the most recent being upcycling from garage sales (surprisingly, becoming the most profitable).
How did you get started in the insurance industry?
I just graduated from college and was looking for a full-time job that would allow me to apply the skills I learned from school. Carolyn Rowen contacted me on LinkedIn and told me about the job opening at Evarts Tremaine. Honestly, I was a little apprehensive at first because I received a degree in business administration with a focus in Human Resource Management. I didn't see myself working for an insurance company after I graduated, but I took a chance and applied. Turns out there is more to insurance than I originally thought and I have enjoyed every second working for Evarts Tremaine.
What is the most rewarding part of your job?
I enjoy working with the people in my office and our clients. The majority of the individuals that I interact with on a daily basis are incredibly kind. I love hearing about other people's lives and what they choose to spend their time doing. The work environment here is so different than any place I've worked before. I have thoroughly enjoyed getting to know the individuals/businesses we insure as well as my coworkers.
When you are not working, what are your favorite hobbies?
I enjoy reading. My favorites right now have been non-fiction books, but I still enjoy some fiction books when I want to step away from the more serious/self-development topics. Right now the books that I am reading are "Crazy Rich Asians" by Kevin Kwan, "Made to Stick" by Dan and Chip Heath and "The Artists Way" by Julia Cameron.
What is one thing you would like people to know about the insurance industry?
The insurance industry is nothing like I imagined it to be. I want people to know that insurance is filled with a lot of different people holding a lot of different jobs with a lot of exciting careers. One word that I would not use to describe the insurance industry, which might surprise some people, is boring.