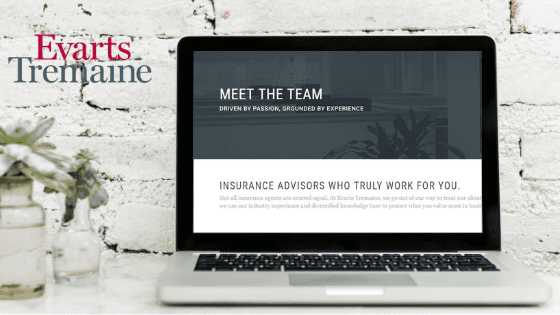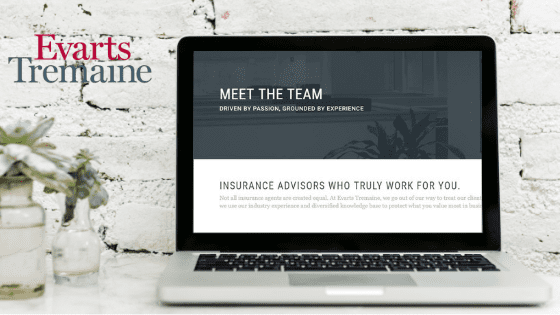 At Evarts Tremaine, we like to spotlight our team members to give an inside look at their everyday routines.
This month, we are highlighting Linda Erent. Linda is the Manager of our Commercial Insurance Division.
What does a typical day look like for you?
A typical day starts with no alarm clock.  I sometimes wake up on my own, but 9 times out of 10, I am woken up by the slight tickle from a cat whisker on my face or the loud and annoyed meow because they're hungry (usually between 5-6 am).
Since we're working from home due to COVID, I try and get my workout in early, take care of feeding our three cats, making lunch for my better half, Bryan, and seeing him off to work! I then head upstairs to my office and get my workday started by listening to voicemails, checking emails, and responding to any high priority items that came in overnight.
On a typical day, I am on the phone a lot with customers, coworkers, and company personnel.  When I'm not directly helping our customers, you can find me on a video call helping others within the office and having departmental meetings. We normally talk about the latest and greatest with our companies that we represent, and what changes we can make to provide the best customer service experience for our customers.
How did you get started in the insurance industry?
By accident! After graduating college in 2007, it was a difficult time for the field I was seeking a career in. Initially, I wanted to be a Police Officer. Not being able to find a job, I started working part time as a Police Dispatcher for two different cities for a couple years.  Fun and exciting as it was, I know I needed a full-time job with health benefits and a normal schedule.  I landed a full time job with a medical malpractice insurance company.
After working there for about a year and half, they closed their Cleveland office and I was on the search again. A couple months later, I started at Evarts Tremaine.  Though it feels like just yesterday, I've been with Evarts Tremaine almost 8 years and now the Commercial Lines Manager.  Working with some of the most brilliant, creative, fun, kindhearted people, is what made my decision to stay in the insurance industry easy. My coworkers are what makes my decision to stay in insurance an easy one.
What is the most rewarding part of your job?
The relationships I develop with our customers. Of course, I love helping them with their insurance needs, but I really enjoy hearing their personal experiences, their hobbies, vacation stories and their family life. No matter what they want to share, I love hearing about what our customers enjoy doing.
(I'll only use first names) but I know Ken loves animals just as much as I do; I know John loves kayaking and biking. We now talk about how many miles we rode over the weekend when he calls me to get an Auto ID card. I know when Penny calls that the conversation will be like we're old college friends getting together to catch up.
It is the customers that really make me enjoy each day!
When you are not working, what are your favorite hobbies?
I pretty much am a "go with the flow" type of person and enjoy everything in life, including having the most patient and kindhearted person to share it all with, Bryan.
Some of my favorite hobbies include working out, spending time with family, being on the water, sporting events, soaking up the sun, biking (both by bicycle and motorcycle), making people smile, and of course—seeing that all 3 of my cats have the best life possible.  I don't really like using the word "cats" to describe them, because they are most definitely members of my family.  We have 3 Lykoi Cats: Alfie, Benny & Sonata—if you have a moment, look them up, you'll definitely either be creeped out or intrigued!
What is one thing you would like people to know about the insurance industry?
It is a fast-paced, ever-changing, and very important industry in everyone's life. We're not technically first responders, but when something catastrophic happens to your home or business, as Insurance Agents, we try t do our best to make sure you have everything you need to become whole again and continue life as it was.  It's not just a job, it's a profession.