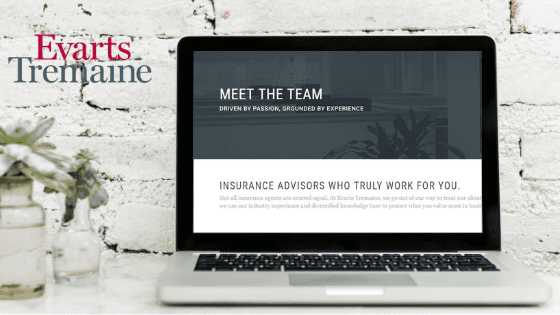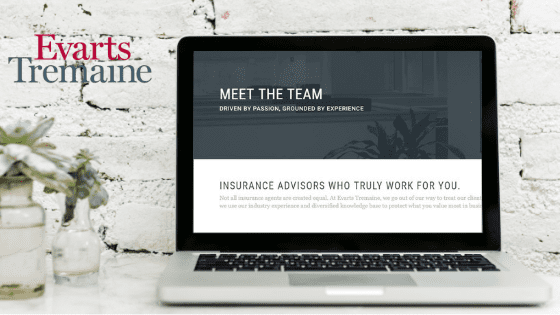 At Evarts Tremaine, we like to spotlight our team members to give an inside look at their everyday routines.
This month, we are highlighting Todd Mazur. Todd Mazur is a Sales Executive specializing in Greenhouses, Manufacturers, Golf Courses, Breweries, Commercial Real Estate, and more.
What does a typical day look like for you?
Other than driving my kids to school and needing to start each day off with coffee, no two days look the same for me.  I am constantly in and out of the office in meetings with clients or prospects.  When I am in the office, my time consists of preparing for upcoming client service meetings, strategizing for upcoming renewals, responding to emails and phone calls, organizing new business submissions and meeting with insurance company underwriters to discuss industry trends.
How did you get started in the insurance industry?
Since no normal kid grows up saying they want to be an insurance agent when they grow up… I started in this industry by dumb luck.  Around 15 years ago, after finally coming to the realization that I would never be good enough to make money playing a professional sport of any kind, I attended a job fair.  As all out of college kids are, I went in being desperate.  However, I went in being desperate with a goal to attempt to find not just a job, but also, a job that I could turn into a career.  Of the jobs, I interviewed for, I found insurance to be the most intriguing. The insurance industry checked all of the boxes I was looking for in a career- It is challenging, rewarding and non-repetitive.
What is the most rewarding part of your job?
I constantly work with individuals and businesses to solve their problems and plan for future events that could potentially occur and affect their family or business.  My job is rewarding when a claim goes smoothly due to me constructing a policy correctly and having coverage for that potential claim scenario that has taken place.
When you are not working, what are your favorite hobbies?
Spending time with my family, playing golf and watching Cleveland sports teams.
What is one thing you would like people to know about the insurance industry?
The misconception is this job is easy and all policies are the same.  It is actually the exact opposite.  This industry is extremely challenging, policies are not the same and the industry is constantly evolving and reacting to new ongoing exposures that arise.