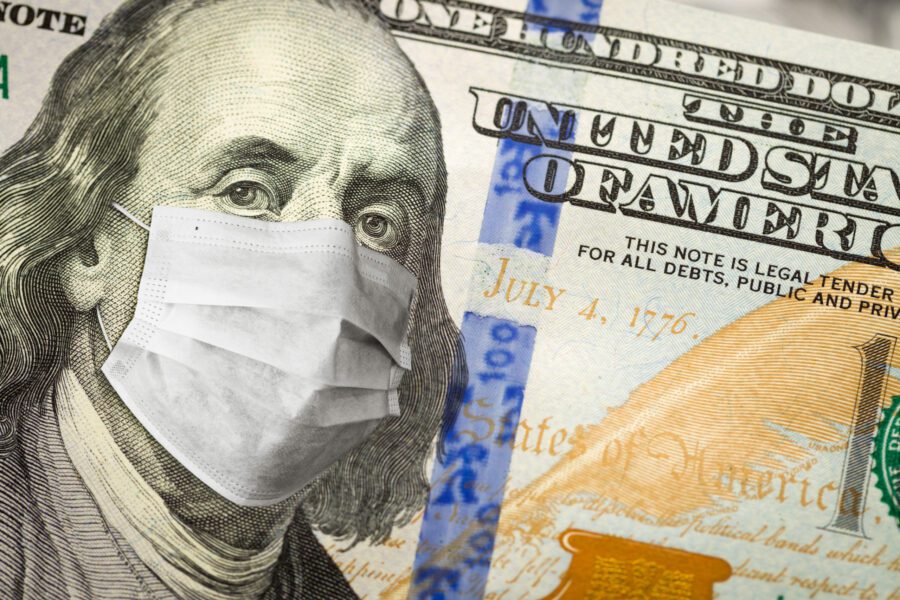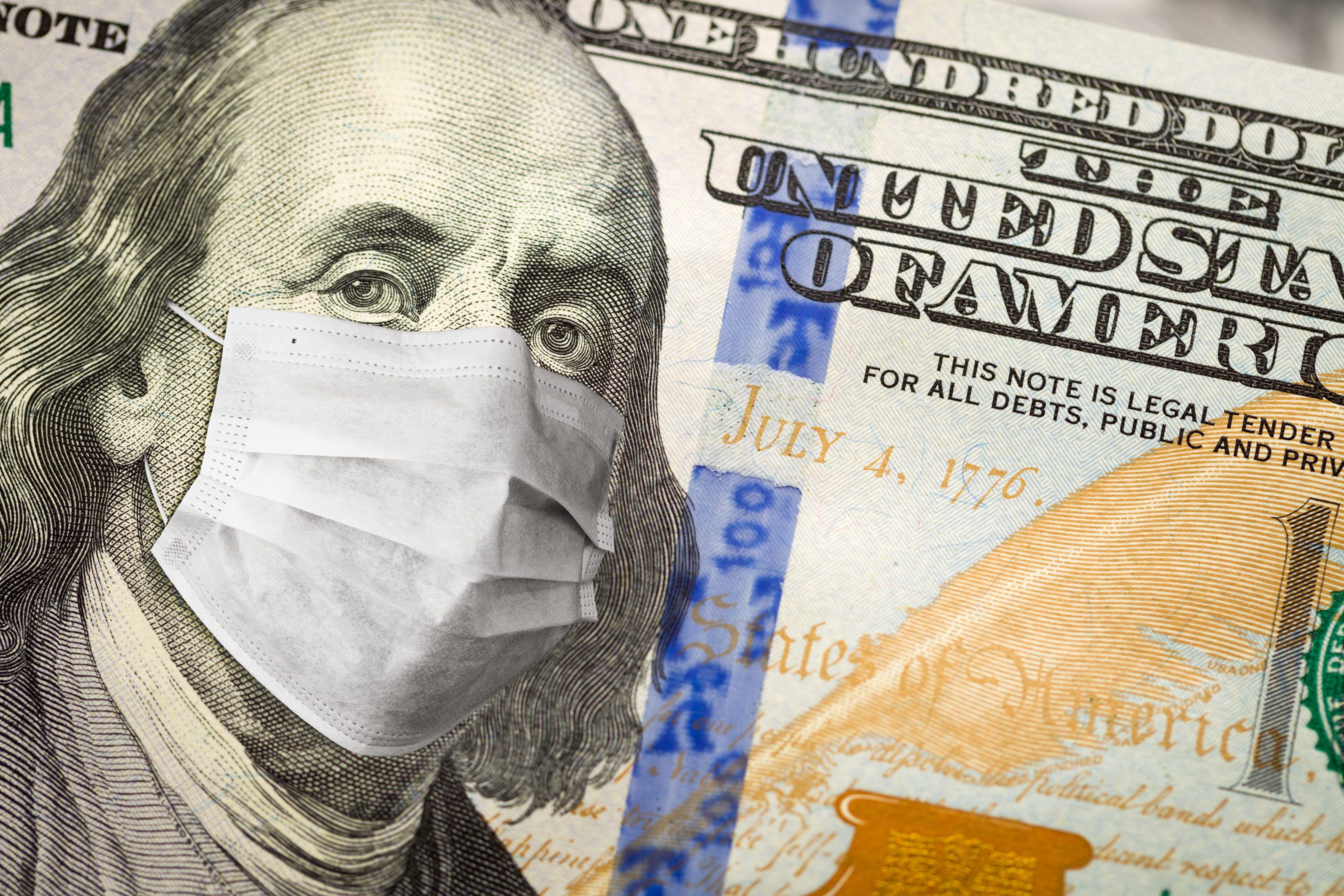 It's taken all of us staying at home, keeping our distance and practicing strong personal hygiene to slow the spread of COVID-19. As a result of reduced driving, many personal auto insurance carriers are offering various credits and refunds. No action is required on your part to receive this discount. We have put together a list of all of our insurance carriers and how they are handling the credit process. Please click your carrier link for more information.
Acuity
In response to decreased driving, Acuity is discounting personal auto rates for customers*. Customers will receive a discount on average of $50-$100 for two cars. This reduced-driving discount will be automatically applied to policies for both existing and new customers, pending regulatory approval.
For customers whose policies began on or after March 11, 2020, an adjustment will be made to your next bill. If you have already paid in full, you will receive a refund.
For customers whose policies began prior to March 11, 2020, a credit will be applied at renewal.
Once the discount is applied, you will be able to see the credit on your policy documents by logging into your Acuity online account. If you do not have an online account, you can create one today.
*Not applicable in Nevada
Allstate
On average, personal auto insurance customers will receive 15 percent money back based on their monthly premium in April and May (subject to limited exceptions).
Allstate will automatically deposit money back to the bank or credit card account used for a customer's most recent payment, or apply credits to accounts. Please check your payment information to make sure it is up to date.
Customers can get payment faster and view April payment detail in the Allstate Mobile App. And, since our lives have become more digital, we are providing free identity protection for the rest of the year, also through the App. Payments for the Shelter-in-Place Payback will occur during the months of April and May for our auto insurance customers.
AIG
AIG understands that policyholders may be experiencing financial hardship due to the COVID-19 pandemic and may have questions concerning the payment of premium.  If you are experiencing demonstrable financial hardship due to COVID-19, you may be eligible for extended payment terms or other relief.
Subject to regulatory review and approval where needed, AIG Private Client Group automobile policyholders across the U.S. can expect a 25% credit back from their auto premium accrued during the two-month period of March – April 2020.
The same credit will apply to active Premier Client Solutions auto policyholders.
The average credit per vehicle is $69. The average auto policy (including Premier Client Solutions) will receive a credit of $159.
This adjustment applies to all regular-use autos but excludes collector cars and miscellaneous vehicles as defined in the policy.
Savings will be returned via an account credit upon each policy's renewal, applying to the next policy term (beginning with August renewals). In some states, the premium credit may be applied sooner if required.
Please reach out to your account manager to discuss payment plan options, extensions to current policies that are being non-renewed, and other ways to prevent a policy cancellation for nonpayment of premium.  You can also contact AIG directly at (888) 978-5371 if you are a personal lines policyholder.

Chubb
Upon renewal, clients will receive a credit reflecting a 35% premium reduction for the months of April and May, with additional discounts for subsequent months, as the situation warrants. Across Chubb's portfolio, the average credit is expected to be $110 per vehicle. Clients will not have to request the credit; it will be applied automatically at renewal. All premium and rate adjustments are subject to regulatory approval.
Cincinnati
Cincinnati Insurance and Cincinnati Casualty personal lines auto policyholders will receive a 15% credit per policy on your April and May premiums. The dollar amount of your credit will be based on your auto premium at the time the check is issued.
Encova (formerly Motorists)
Encova Insurance has announced their plans to issue a 15% policy credit to more than 80,000 personal auto policyholders for the months of April and May. No additional action is required by policyholders to receive credit. Credit will be directly applied to their bill, or if a policyholder has already paid in full, a check will be issued. Credits are subject to regulatory approval.

Frankenmuth
Frankenmuth will be providing a 15% refund for April and May premiums to personal auto policyholders.
Here are a few things to note:
Eligible policyholders do not need to take action to receive the refund.
Upon individual state regulatory approval, the refund will be issued for policies in force as of April 30, 2020.
Vehicles included are automobiles, pickup trucks and vans.
The refund does not apply to automobiles in storage, antique vehicles, motorcycles, motor homes, trailers and campers.
For Michigan policyholders, the Michigan Catastrophic Claims Association (MCCA) vehicle assessment fee will not be included in your refund calculation.
Additional details, including how refunds will be calculated and distributed, will be made available soon.

Nationwide
Nationwide is offering a one-time premium refund of $50 per policy for personal auto policies active as of March 31, 2020. The premium refund and timing are subject to individual state regulatory approval.

Progressive
If you have an active personal auto policy at the end of April or May, you will be receiving a 20% premium credit. There is nothing you need to do. Progressive will calculate your credit for you at the end of that month, and you'll see it in your Progressive account a few weeks after that. It's all automatic—their plan is to provide you a confirmation message when each credit is in your account.
WHEN YOU'LL RECEIVE YOUR CREDIT
Progressive calculate your credit within a few weeks of the end of April and May. You'll receive your credit shortly after that.
HOW YOUR CREDIT WILL BE APPLIED
Once Progressive has calculated the credit for your policy, they'll automatically apply it to any outstanding balance or your next bill. And if you're already paid in full, they will return the credit amount directly to your payment account or issue you a check.
HOW TO ESTIMATE YOUR CREDIT
Because your premium can change throughout the month due to renewal or policy changes you request, Progressive can't tell you exactly what your credit will be until the end of the month. But you can get a sense of what your credit will be by taking 20% of your normal monthly premium.
For example, if your 6-month policy premium is normally $900, one month of premium would be roughly $150. In that situation, you'd be likely to receive a credit of $30 for April. Then, if your policy stays active, you'd receive an additional $30 for May. Keep in mind that unique policy and billing situations may apply. And if you bought a policy after the first of the month, your credit will be prorated—we'll base it off of the amount of time you were insured with us that month.
WHAT YOU NEED TO QUALIFY
To receive a credit of 20% of your April premium, your personal auto policy must be active at the end of April. Similarly, to receive a credit of 20% of your May premium, your personal auto policy must be active at the end of May.
PURE
Pure is committed to making a Reduced Miles Refund to all members with regular auto policies. Subject to regulatory approval in each respective state, they will provide a 15% credit on all regular auto premiums for the period of time from the introduction of state stay-at-home orders until they are lifted. As the stays are lifted, these credits will be paid in cash or applied to reduce any outstanding balance due to PURE. Note that, because the premiums for Classic Cars already reflect the low-to-no mileage of these vehicles, this credit will not be applied to Classic Cars.

Safeco
Safeco is announcing a Personal Auto Customer Relief Refund, which will return approximately $250 million to their customers. Here's how it works:
Personal auto insurance customers will receive a 15% refund on two months of their auto premium, based on your premium amount as of April 7, 2020.
We are planning to issue the refund in the manner you made your most recent payment or by check.
We will begin issuing refunds in the coming weeks, after we have approval from state insurance regulators.
Your refund will happen automatically, and you do not need to call us to get your refund.
State Auto
State Auto created the In This Together plan. An automatic one-time 5% discount on your entire personal auto premium at your next renewal. Pending regulatory approval, this discount will apply for every State Auto customer with an active personal auto policy as of June 1, 2020.
As of June 23, 2020, this credit was not approved by the Ohio Department of Insurance. In Ohio, no credit will apply.

Travelers
Travelers has launched the Stay-at-Home Auto Premium Credit Program, which will automatically give U.S. personal auto insurance customers a 15% credit on their April and May premiums. These credits will be reflected in future bills. Customers on direct bill or recurring payment plans will receive the automatic credit on future bills. Those who paid in full will receive a direct payment.

Westfield
Westfield Personal Auto customers will receive a 15 percent credit of their eligible monthly auto premium for the months of April, May, and June 2020. Customers with an active Personal Auto policy as of April 30, 2020, will receive the full credit to their account in the month of May 2020.
If you are having difficulties making payments, please contact us to discuss additional options.