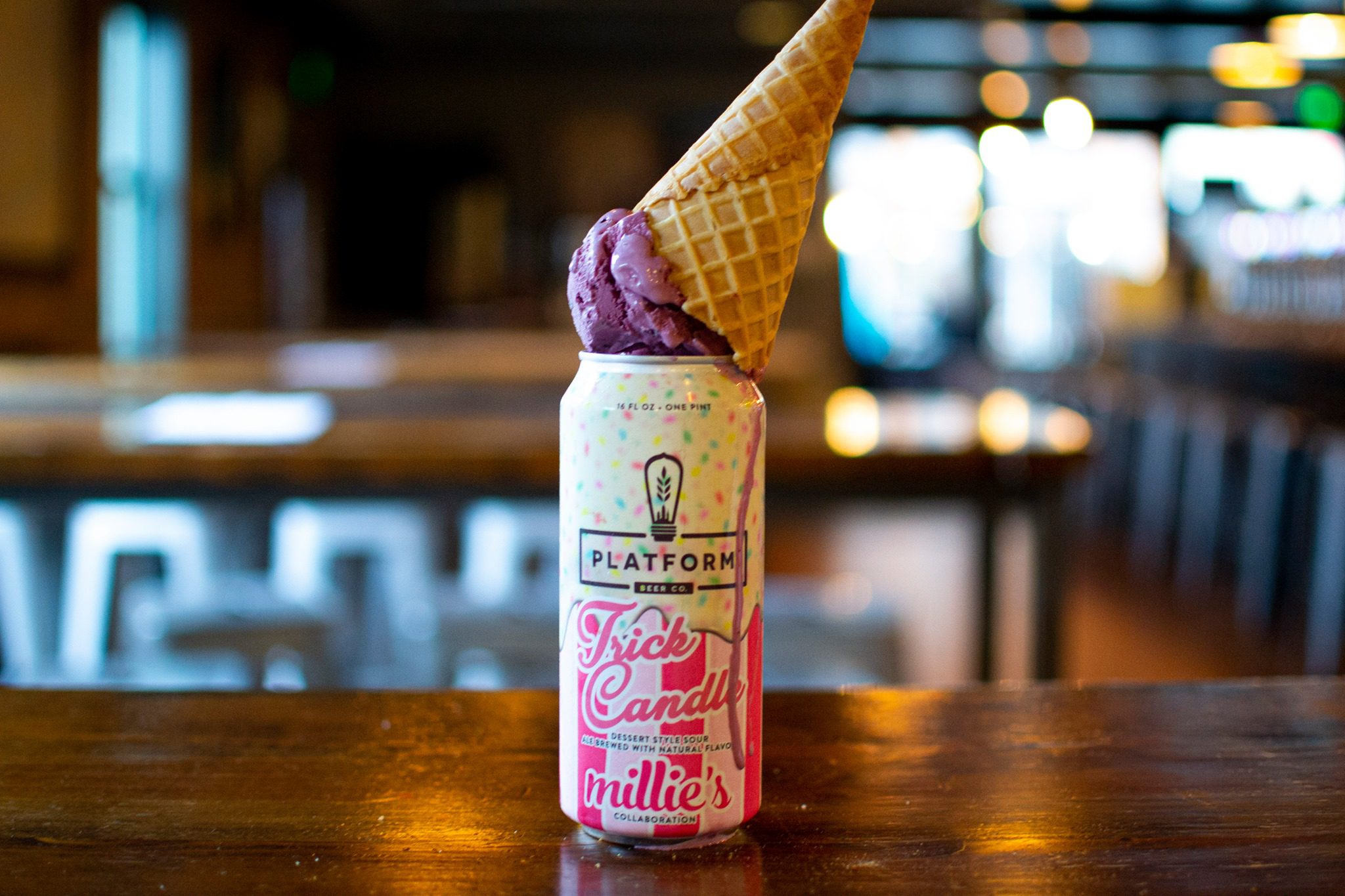 Turning Entrepreneurial Passion into Brewing Craft Beer
There are almost no grocery stores in Northeastern Ohio void of Platform Beer. It has become a staple at many local bars and restaurants in the Cleveland area. In just a couple of years, Paul Benner and Justin Carson were able to take a fun hobby and turn it into a profitable business; a business that has changed  the way we view the enjoyment of beer.
Paul Benner, the co-founder of Platform Beer, began his journey in craft beers by making it at home. After studying business at Baldwin Wallace, he gained an interest in home brewing beer and wine. This eventually led him to opening his own home brewing shop in Cleveland in 2012. This is where he met Justin Carson and together they created what Platform Beer is today.

Intentionality: A Core Principle
After the business started gaining traction in Northeastern Ohio, Paul and Justin knew they needed to be more intentional about their business design. They wanted Platform Beer to be simple and easily recognizable. Their logo reflects this concept with a simple line drawing and a black and white color profile. In addition to simplicity they create brand awareness by creating a theme across social media and physical locations. Their simplistic and colorful look helps them stand out from competitors.
In addition to being intentional about their products, they are also intentional about their customer base. Platform Beer focuses on the younger generation since they are more likely to try different brands of beer rather than sticking to the same brand for decades. The company uses this to their advantage since they only have 2 beers that are available year round and 6 beers rotating on a seasonal basis. Overall, Platform Beer packages over 80 different flavors of beer.

Partnering with Evarts Tremaine
Paul Benner started his relationship at Evarts Tremaine from knowing one of our producers, Todd Mazur. They have known each other for over a decade. Todd handles Paul's personal insurance and was able to recommend him commercial insurance from their personal relationship. Evarts Tremaine was able to find an appropriate insurance provider despite the hurdles of managing sales people, restaurants and liquor liability.
Do you have a local business that touches many different industries? Check out our website here to learn more about appropriate coverages and benefits of partnering with Evarts Tremaine.
Visit Platform Beer here to learn more.